Visit
Historic House
Discover Audubon's First Home in America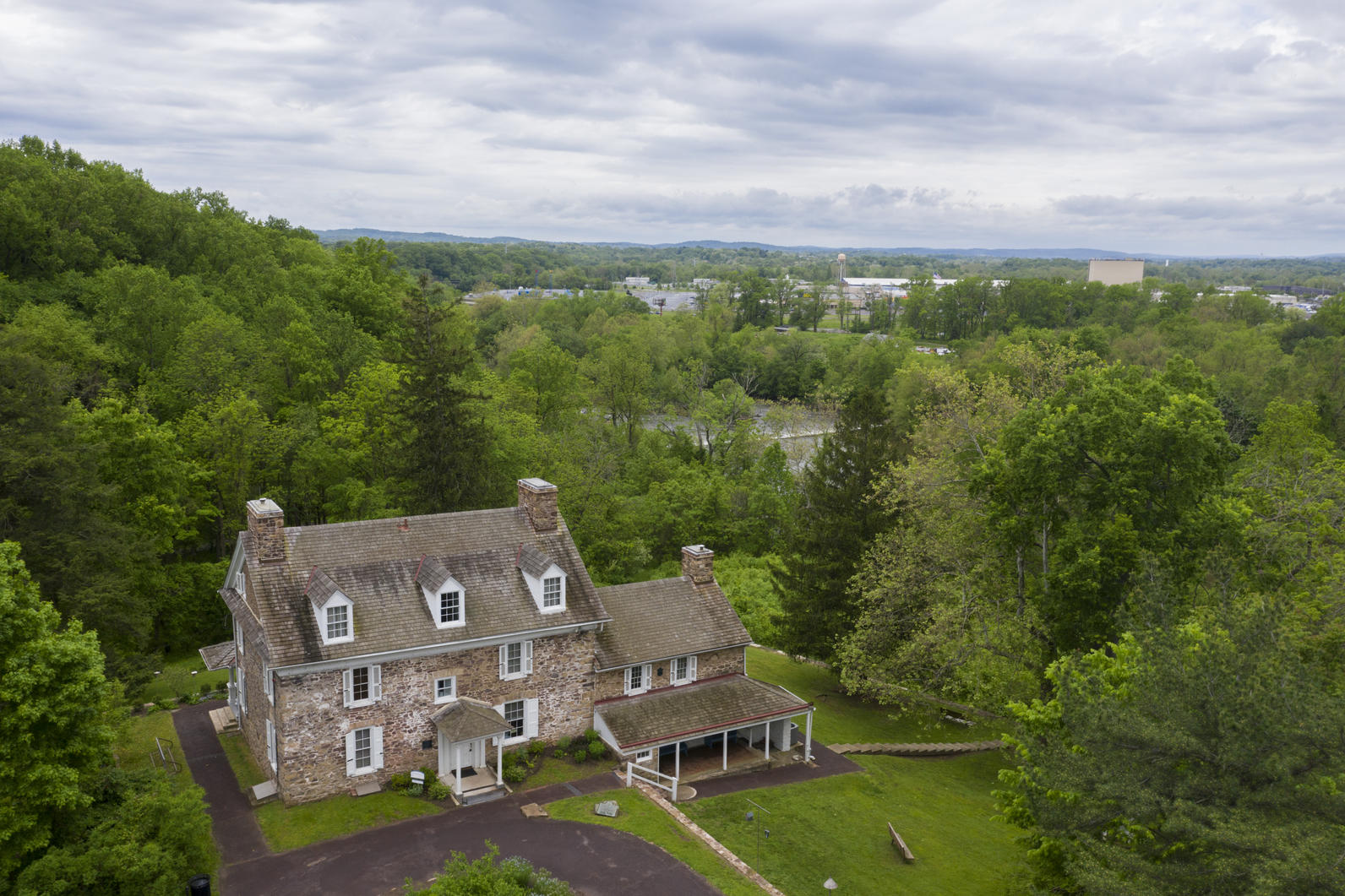 Center Hours:
Wednesday through Sunday - 10:00 am to 4:00 pm
Historic House:
The Historic House is open for docent-led tours at 1pm Wednesday through Sundays. All tours of the Historic House must be signed up for at the Front Desk of the Visitor Center.
The John James Audubon Center is located at Mill Grove, a Montgomery County Historic Site and the first American home of famed artist and naturalist John James Audubon. He arrived at Mill Grove in 1803 at the age of 18 and lived on the property until 1806. It was here that Audubon became captivated by the beauty and variety of birds surrounding him, and where he pioneered the practice of bird banding in North America while studying Eastern Phoebes.
Walk in Audubon's footsteps as you tour his historic stone farmhouse at Mill Grove. Inside the home, you will find artifacts and original Audubon paintings. The historic house was reopened in 2017 after being closed for a two-year renovation. The facelift included new plaster, paint, electrical, a rebuilding of the home's chimneys, a new bathroom, new exhibits and much more.