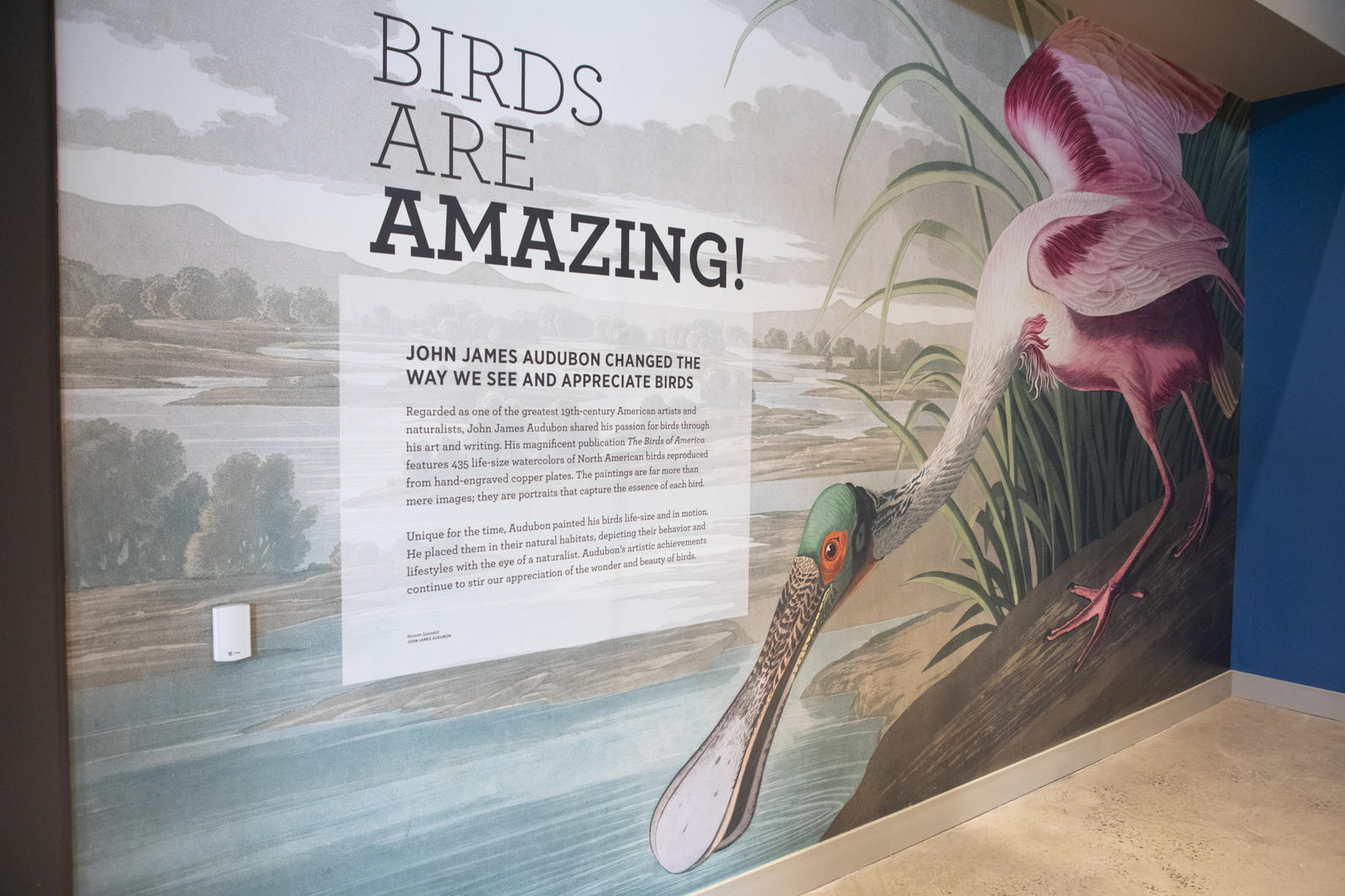 Buy Tickets Now
Exhibits and Experience:
WOW Birds! Gallery
Get banded and find out what bird you are! Visit interactive stations to learn about your habitat, nest, conservation and more.
Step into the Sound Forest and listen to bird songs in different habitats.
Peek inside real birds' nests and use a magnifier to examine feathers.
Trace the migration patterns of different species on a light-up flyway map.
Fledgling Trail
Build your own nest and mimic the life stages of a bird from egg to first flight.
Play on the Discovery Tree Climb, slide out of a nest, and learn how to find your own food.
Fly like a bird on a playground zipline!
Relax in the sensory garden and enjoy a fragrant variety of native plants.
Drawn from Nature – John James Audubon Gallery
See an early edition Double Elephant Folio of The Birds of America and The Viviparous Quadrupeds of North America.
View one of the copper plates that Audubon used to produce his bird prints.
Watch a short movie about Audubon's life and mission to paint all the birds of North America.
Buy Tickets Now