Program
Feathered Friend Meet-and-Greet
Saturday, October 19, 2019
2:00pm - 3:00pmAudubon, Pennsylvania
Location Details
John James Audubon Center at Mill Grove
1201 Pawlings Road, Audubon, 19403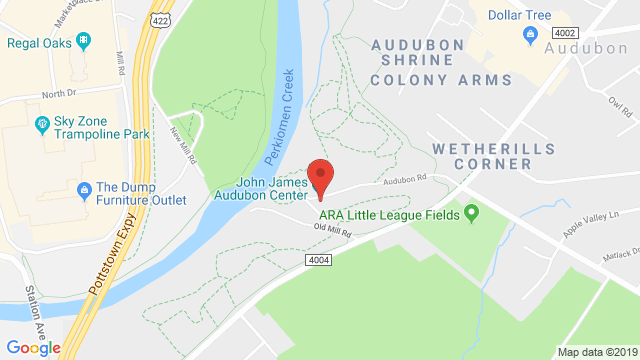 Have you ever met any of our non-releasable bird ambassadors? Well then stop by our new Audubon Center every Saturday and Sunday at 2 pm and meet one of them!
Conrad: our Blue jay who loves to eat peanuts
Oden: our Great Horned Owl who loves to hoot
Sherlock: our Barred Owl who we loving call our "old man"
Hopper: our Broad-winged Hawk who hops instead of flies
Scooter: one of our Eastern Screech Owls who can be chatty
Oscar: another of our Eastern Screech Owls who is always curious
Abby: our newest Eastern Screech Owl who is quiet and shy

Make sure you stop by and say Hi!
These programs are free and open to the public.