In the Community
Jay Jay's Birthday Party!
Saturday, October 19, 2019
10:00am - 12:00pmAudubon, Pennsylvania
Location Details
John James Audubon Center at Mill Grove
1201 Pawlings Road, Audubon, 19403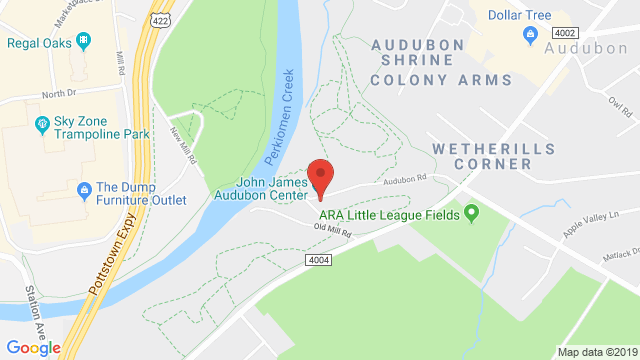 Join us in welcoming the newest member of the John James Audubon Center Family, Jay Jay! Jay Jay is our Blue Jay mascot and will be out and about on weekends and special events at our center. We will be celebrating his birthday with a Mascot Party on Saturday, October 19, from 10 am to 12pm! All of Jay Jay's new friends will be there, including Monty the Fox (from the Valley Forge Tourism and Convention Board), Bubby the Bison (from Elmwood Park Zoo), and Lego Man (from Legoland). We will have fun activities for everyone who comes, and will be out on our Fledgling Trail all day! We can't wait to see you there!